Club Radikal Swim
Who we are?
Radikal Swim is an open water swimming club in Barcelona opened to all the ow swimmers who desire to enjoy this sport with safety, companionship and with full respect of the environment.
We want to be a meeting point for all open water swimmers: a place where you can share experiences, challenges and illusions.
We are your open water swimming, no matter the level you have. This Club is a challenge facilitator; we will share the journey with you, we will advise you and we will prepare you to achieve them. Furthermore, Radikal Swim wants to be a benchmark in swimming safety in open water swimming and help open water swimming is better known, safe and practiced.
Inflection point
In February 2012, after reflecting on the future of the Club, on our personal, professional and family concerns, we established the basis of what is now the Radikal Swim Club: a meeting point, a space for sharing experiences, a dynamizer of the open water movement and finally a center of innovation and constant improvement of everything related to open water swimming.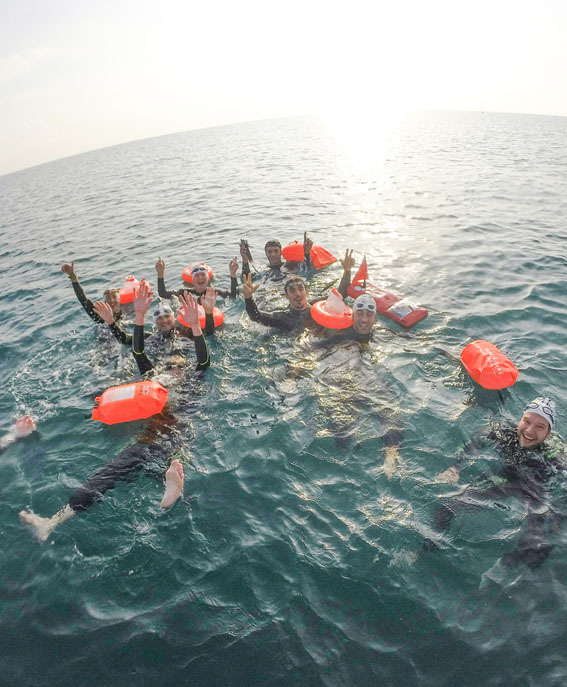 RADIKAL TEAM
Radikal Swim has been created and developed by experienced swimming pool and open water swimmers to offer to all Radikal Swim members the best conditions and services. We want to transmit them all what we have lived and learned the most efficient way possible.
Dani Serra
Dani is has been nominated several times as an elite swimmer by the Spain's Sports Council and has participated in the Olympic Games of Seoul 88 and World and European champs in swimming pool. It has set spanish records in 100, 200, 400, 800 and 1500 meters freestyle, as well as in 4x100 and 4x200 meters freestyle and 4x100 meters IM.
He has been World Champion Master in 400-800 m freestyle and in the 3k Open Water distance several times. He has won a large amount of open water races, such as the Nadal Cup (10 times), the Port of Barcelona, Illes Medes - Estartit and Marnaton - Cadaqués. He has also completed successfully Lupus 42,195 crossing (From Castelló de Empúries to Llafranc - 42k).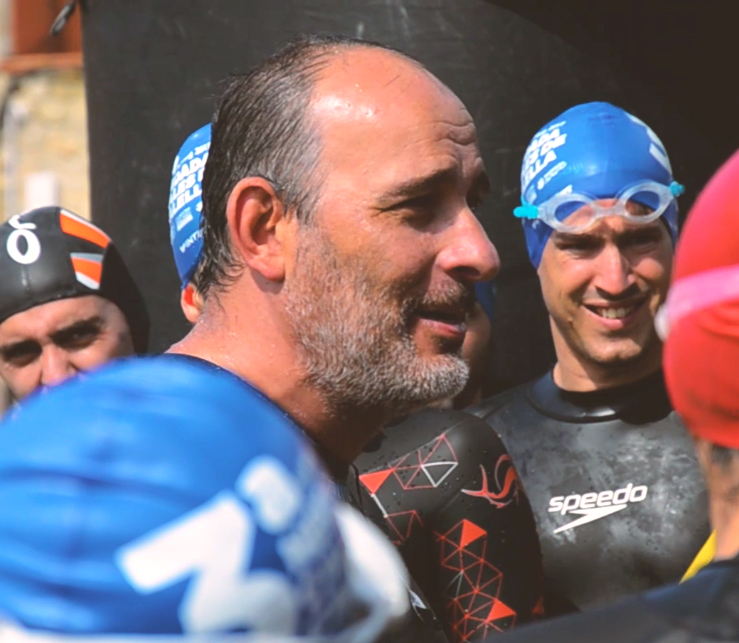 Sergi Roure
Sergi is a swimmer appointed several times as an Elite Athlete by the Sports Council. He has been Recordman of Spain in 400 free, has been several times between the 20 best swimmers of the world ranking and has participated in Olympic Games of BCN 92, world championships and European of swimming in swimming pool. The Royal Spanish Swimming Federation has awarded the bronze medal of distinguished services.
Winner of several ow swimming races like the Gran Premi de fons nedant Costa Daurada - El Garraf and Marnaton del Garraf - Sitges, he has also completed successfully Lupus 42,195 crossing (from Castelló de Empúries to Llafranc - 42k) and the Cruïlla Crossing (Menorca Channel - 43k).
Alex Amorós
Àlex has been a water polo player for Club Natació Catalunya in Division of Honor, being a member of Catalunya champion team in 1988 and 1991 and member the Spanish champion team in 1989 and 1990. In its passage through swimming, he achieved the 10th position in the World Master Champs (Goteborg 2010) and the 8th position in the Open Water World Masters Champs (San Francisco 2006).
He crossed the Strait of Gibraltar in August 2010 and has successfully completed: Lupus 42,195 (from Castelló de Empúries to Llafranc - 42k) and the Cruïlla Crossing (Menorca Channel - 43k). He is a regular swimmer in multiple open water races.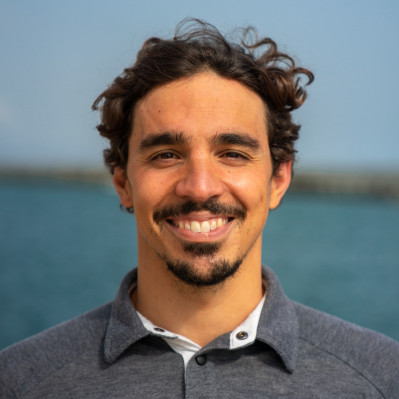 Gerard Alemany
Gerard is out Techical Director. He is graduated in Physical Activity and Sport Sciences and has a Master in Sports Management and a Master of Business Administration. As a swimmer, he has been an elite swimmer and state and regional champion in different categories and distances. In addition, he has participated in a great number of open water races and crossings, winning Batalla de Rande 2019 & 2021 crossing (27k) and swimming five times OncoSwim 30k (Estartit - Medes - Formigues - Calella de Palafrugell).
Passionated about swimming in the pool and in open water, he manages our Technification area and leads some of the courses as a Coach with the aim of helping our swimmers make their challenges come true.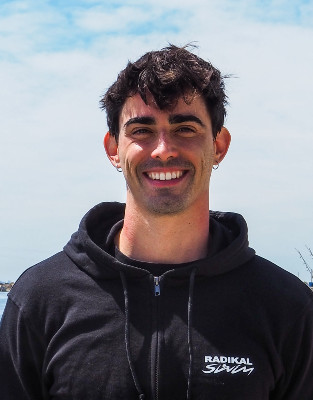 Marc Calzada
Marc has been a high-performance swimmer for more than 15 years (10 years at Club Natació Sant Andreu), is graduated from Sport Science at INEFC Barcelona and has more than 7 years of experience as a coach. Marc has raced twice in international championships (FOJE and European Junior Championship) and has participated in many other international competitions. He managed to be 6th in the 400 free and 2nd in the 4x200 free at the Junior European Championships (Poznan 2013), has been a medalist in the Spain and Catalonia Championships and became 3 times Champion of the Spanish Club Cup. At the open water level he has done several crossings and team triathlons.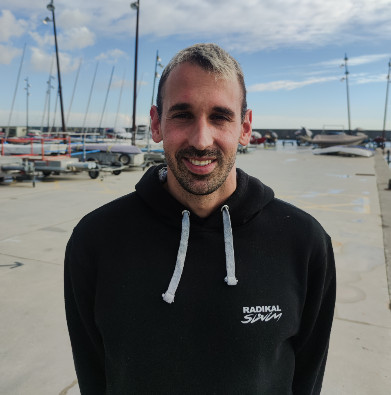 Arnau Pons
Arnau has a degree in Physical Activity and Sports Sciences and more than 5 years of experience as a coach. As a swimmer, he has been champion of Catalonia in the Infantil and Junior categories and has been a back specialist in the Catalan team. He is currently focused on training triathlon and open water swimming athletes of all levels with the aim of achieving their maximum performance.